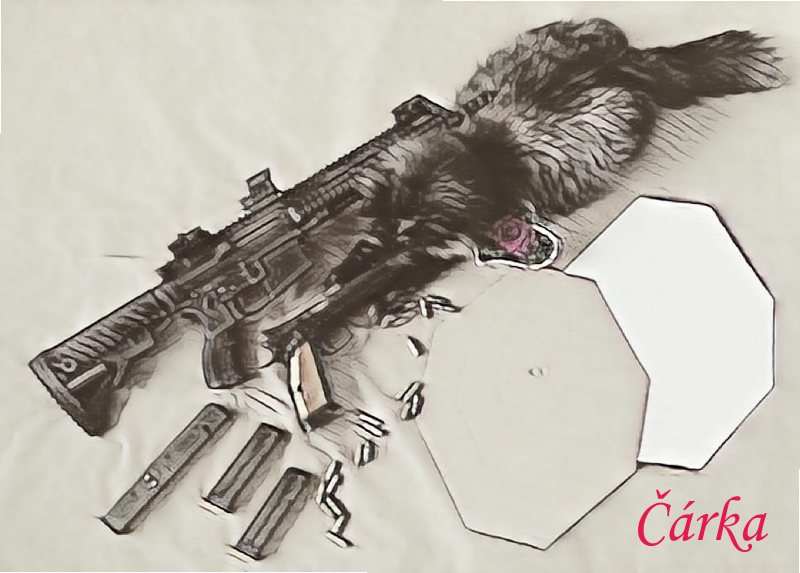 Čárka V - Hodonice

Dear IPSC friends,

Let me invite you to the competition Čárka V - Hodonice

DVC
Jana Kuchtová
IPSC Znojmo, střelnice Hodonice



Matches Čárka IV, Bobule, BO, Tom 71, Čárka V & Rozlučka belong in the Hodonice cup series.
From the 6 matches only 4 best results will be taken into account.
Overall evaluation will take place on the last match.




Basic info

Date: 13.3.2022
Level: II.
Stages: 11
Rounds: 220

Prematch - capacity: 50 competitors
Main match - capacity: 154 competitors
Divisions: Open, Standard, Production, Production Optics, Classic, Revolver, PCC
Categories: Regular, Lady, Junior, Senior a Super Senior





Match management

| | |
| --- | --- |
| Match Director: | Jana Kuchtová (CZE) email. |
| Range Master: | Petr Švrček (CZE) |
| Range Master: | Vekoslav Kebo (CZE) |
| Stats Officer: | Vítězlav Kubáč (CZE) |




Time plan

Date
Time
12.3.2022
11:00 - 17:00
Prematch
13.3.2022
7:30-8:20
8:30 - 16:30
17:00
Registration to Main-match
Main Match
Results publication




Time plan

Entry fee payment:
Registration fee: 55 EUR



Payment of the start fee must be paid no later than the 7th day from the registration. Your registration will be deleted in case of non-payment of the start fee.

Please be so kind and include Reference Number, obtained in registration to every payment.
In case of the entry fee transferred on behalf of more than one person, provide a list of all prepaid competitors and add an exact amount paid on behalf of each shooter on the list to the e-mail.
This information is essential for correct payment recording.



Bank account for foreign shooters


Name and address of recepient: 

Account no. 2601743626/2010
IBAN: CZ36 2010 0000 0026 0174 3626 
SWIFT (BIC): FIOBCZPPXX

Name of recepient: Klub IPSC Znojmo z.s.
Address of recepient: Loucká 3057/32  671 81 Znojmo

Name of bank: Fiobanka, a.s., Prague, Czech republic
Address of bank: Praha 1, V Celnici 1028/10, PSČ 117 21





Supplement:
Please bring a bank receipt with you to prove that you have paid your entry fees (be ready to provide the said receipt to the registration person at time of registration).






Consent to the processing of personal data


1. I hereby voluntarily give consent to the organizer: Klub IPSC Znojmo z.s., IČ 49438603 (hereinafter referred to as the "keeper"), to process the following personal data in accordance with "zákon č. 110/2019 Sb., o zpracování osobních údajů":
- Name & surname
- Birthdate
- Email address
- Telephone number
- Photos & videos from the event.

2.The data required will be used for following purpose:
a) For the purpose of registration, record keeping and evaluation of competitions organized by keeper.
b) For the purpose of marketing of keeper i.e., publishing information about current activity of keeper.

3. The keeper is committed to process personal data for an indefinite period of time.

4. I give my explicit consent with the above processing and declare that the personal data provided are true.

5. Data subject is entitled to revoke given consent with personal data processing at any given time without any restriction or harm, either at the keeper's address or on email address.
6. Personal Data will be handled by the keeper manually or automatically through its employees or other organizers appointed by the keeper. The data may also be processed for keeper by other providers of processing software, services, and applications that are not currently being used by the keeper.
7. Please note that under the Personal Data Protection Act you have the right to: - revoke your consent at any time, - ask us for information about the processing of your personal data, - request an explanation for us regarding the processing of personal data, - request access to these data with us and update or repair these data, - require us to erase this personal information, - In case of doubt about compliance with personal data processing, contact us or the Office for Personal Data Protection.




© Sedina Jiri 2010 & Jan JUMBO Staněk 2018